Foundation and history
"Knowing you is a strain!"
This statement is made in the early sixties to Hans Reinhardt, a young man who gets many people going for an extraordinary project.
No one believed him to be capable of this, as he had been seriously ill since the age of four. The doctors in 1935 suspected polio. But they are not sure, and despite expensive treatments, the boy soon can no longer walk. At the age of 13, he attends school for the first time and completes the five years of primary school in less than a year.
In 1954 Hans came into contact with the parish youth of Christ the King parish in Bochum, his health had stabilised in the meantime. He became a member, and soon afterwards secretary and treasurer. As assistant to the Franciscan priest Ottokar Mund, he learns to keep the books and type. "Only the ring and middle fingers of his right hand were usable for this. After all, I manage 180 strokes per minute." An action for the refugees in Unna-Massen is his first aid project before he really gets down to business.
Understanding the suffering of others
Now getting to know him is really becoming a strain. For he has set his mind on something. He wants to help those who, in his opinion, have it even "dirtier" than himself - the lepers! How did he come up with the idea?
"In May 1960, the idea came to me to help the lepers. No one gave me the advice, no book and no film inspired me to do it. It was probably because I was sick myself. The best interpreter for understanding the suffering of one's fellow human beings is the suffering one has had to endure oneself."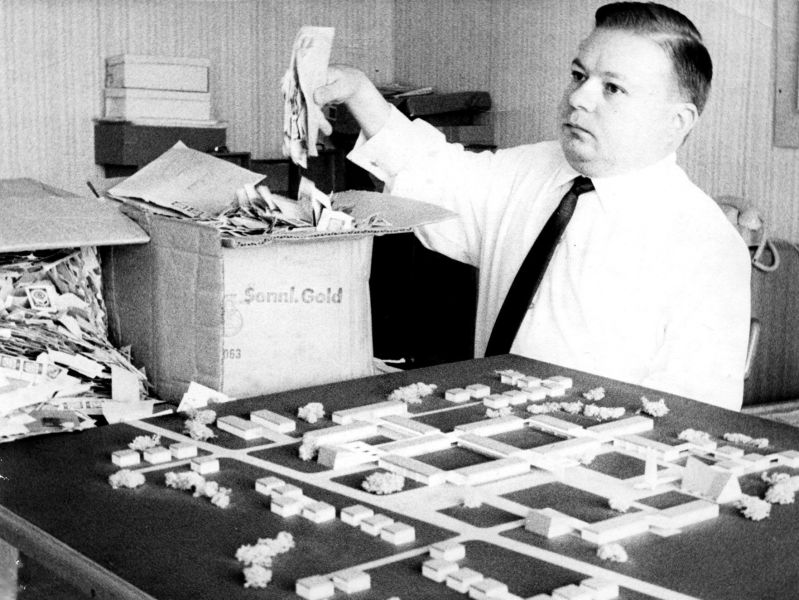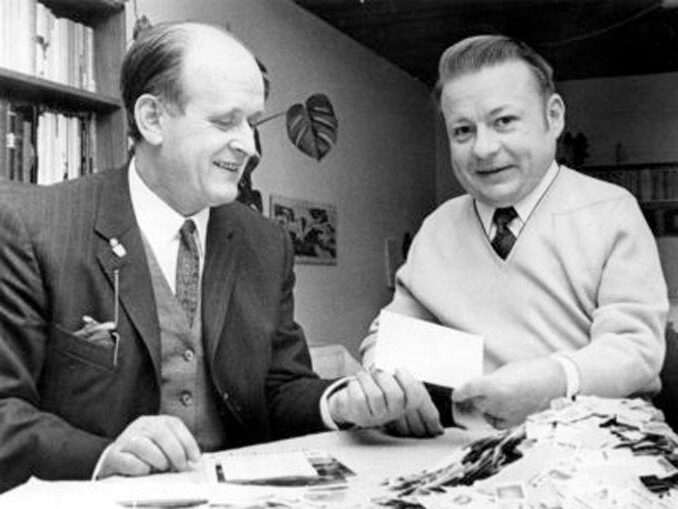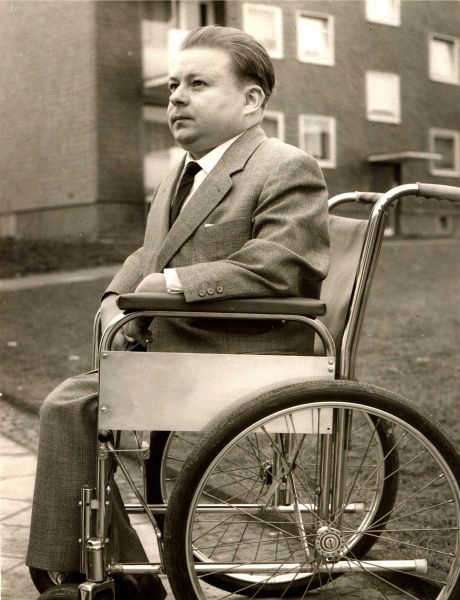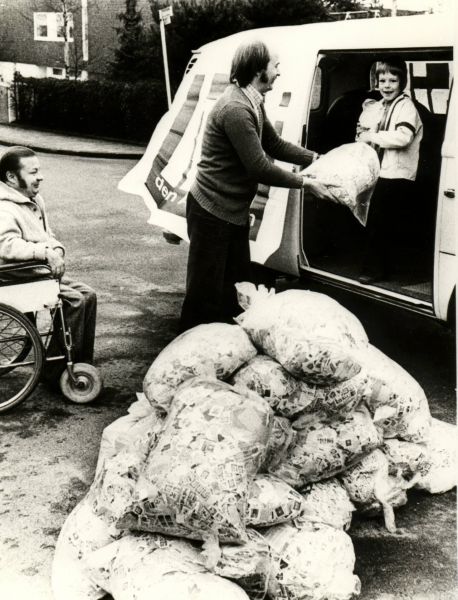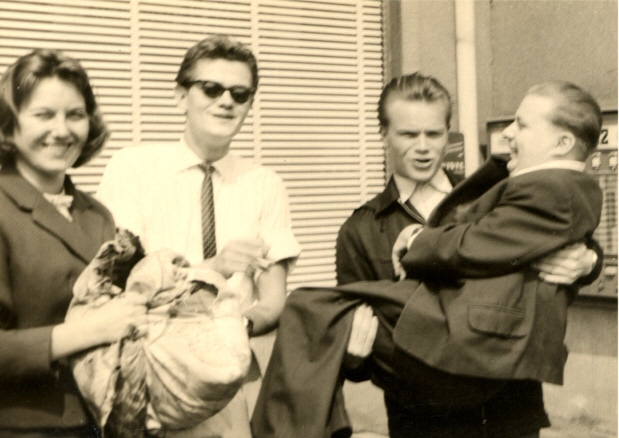 No sooner said than done! The first thing is to convince the sceptical friends. "They were used to a lot from me. But when I told them about my plan to collect tens of tonnes of old stamps, they went weak in the knees!" Hans persuades them. "There are four million lepers in this world. Maybe there are even 12 million, nobody knows exactly. But 80 percent of them could be saved by medicines worth only five marks. So let's build a leprosy hospital."
After a meeting with Father Alfons Schröder from Essen, his decision was quickly made. The hospital is to be built in Canchanabury in Thailand, not far from the famous bridge over the River Kwai. But selling stamps alone is not enough. Collection tins are set up, old materials are collected, bazaars are organised, well-known artists donate graphics.
On 10 October 1961, an association is founded, Aktion Leprakrankenhaus Canchanabury. The chairman's name is, of course, Hans Reinhardt. Two years later, the money for the hospital is collected. But then the Thai government suddenly forbids the construction. Lepers near the tourist centre on the River Kwai do not fit into the picture.
Others would certainly give up now, but not Hans Reinhardt! He contacted the African missionaries, the "White Fathers" in Cologne. In 1965, a leprosy ward was built in Badiya for 100,000 DM, the first project of the Canchanabury campaign. The name "Canchanabury" is retained, since one can only learn from defeats, as Hans Reinhardt says.
Active from the wheelchair
He does not rest on his laurels. New tasks await him and his team. The project in Congo grows, in 1966 a leprosy village in Bunia is added, finally in 1970 the third station in Aru. From 1977, the campaign supports the expansion of the Lukupa leprosy centre in Zambia. Hans Reinhardt stays on the ball, tirelessly collecting from his wheelchair. This commitment demands a lot of strength. Nevertheless, he perseveres in his efforts on behalf of the leprosy patients until his death on 23 January 1978.
Hans Reinhardt dies at the age of 47. But his idea remains alive. The friends continue his work and develop it further. Aktion Canchanabury is thus able to face new challenges and brings hope and healing to more and more sick people. Hans Reinhardt's example continues to inspire many people to take action.
"We don't want to fire a shot into the furnace, but to strike blows against inertia.
Do something, you lazy dog, but not for yourself, for the others!"
Hans Reinhardt